Which Cruisers Yachts Model is Right for Me?
With the versatility and variety of Cruisers Yachts models, there are various ways to enjoy and tailor your adventures within these exceptional lines of luxury American-made yachts. Whether you've just started looking or still have lingering questions, your search ends here as we help you determine which Cruisers Yachts model may be best for you.
The Series

Cruisers Yachts models are breathtaking, and whether it's the

Cantius Series

with motor yachts ranging from the Cruisers Yachts 42 Cantius to the 60 Cantius or the

GLS Series

ranging from the Cruisers Yachts 42 GLS 34 to the 50 GLS, each line offers a variety of amenities and features. Whether you're embarking on a daytime expedition or a weekend retreat, these vessels will enhance an on-the-water experience for everyone. Dive into the latest comparison provided below.

Cantius Series

The Cruisers Yachts Cantius series of luxury motor yachts offer exceptional accommodations for weekend adventures and extended voyages. With numerous amenities, comfortable lounge seating, ample storage, beautiful master and VIP staterooms, and more, travels to destinations such as a weekend retreat at an exclusive island spa, a trek to a historic seaside town, or even join one of our dealers and follow Cruisers Yachts owners on a Group Rendezvous to a brand new location. With a Cantius model, making the most of your travels is easy for any occasion during almost any season.

GLS Series

The Cruisers Yachts GLS Series consists of luxury sport bowriders offering ultimate adventure-seeking experiences. Besides the fast and powerful engines on a GLS model, you will find open swim platforms, comfortable seating, and many enjoyable features, making these vessels perfect for entertaining, relaxing, or overnighting. This series is also ideal for those who enjoy watersports on a local lake, a fun day of swimming and snorkeling while anchored by a nearby reef, or even to venture out to your favorite waterfront restaurant. Watch some of the fun in action in this

video

.

Start your adventures today! Discover more by taking an immersive tour online or seeing one of these incredible models in person. Experience Cruisers Yachts by

contacting one of our dealers

and setting up a personal appointment.
Find a Cruisers Yachts Dealer
Our knowledgeable dealers are excited to share their experiences while helping you shape your own. Start your legacy today.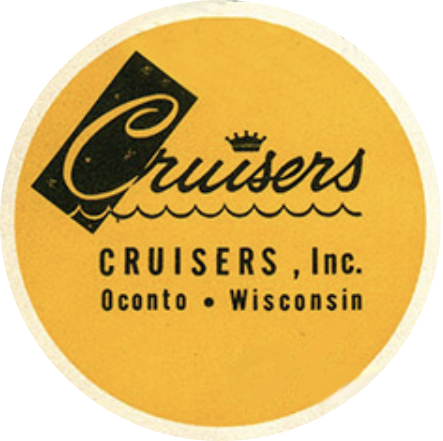 Find a dealer