In-Depth Technology Highlights with Cruisers Yachts
When it comes to the future of boating, technology is where it's at, and when it comes to Cruisers Yachts, these models are a step ahead. From Mercury Skyhook Digital Anchors to Ultraleather fabrics and even innovations from Seakeeper, Cruisers Yachts incorporates the best features into their models, making them even more technologically advanced while enhancing performance and the experience overall. Read on to discover more about the various types of technologies that have a profound impact on this iconic all-American brand.
Technologically Driven Engine and Performance
Outboard Engines

Boat and yacht engines are not like they once were. Means of propulsion today have become much more advanced, and Cruisers Yachts has adopted these measures as well. For instance, models such as the Cruisers Yachts 38 GLS outboard design have triple Mercury Verrado engines, which have SmartCraft technology and innovative controls such as Digital Throttle & Shift (DTS) controls with electro-hydraulic steering, making the craft easier to shift, drive, and has an instant throttle response. These engines are also Skyhook enabled, are extremely quiet, and have adaptive speed control, maintaining RPMs regardless of fluctuating water conditions.

Inboard Engines

An inboard model such as the Cruisers Yachts 60 Cantius has two Volvo Penta engines, which include innovative features such as low noise levels, electronic controls, low emissions, and more. Besides the world-class performance and low fuel consumption, this engine can electronically integrate into the vessel's control system, which enables features such as a Volvo IPS Joystick and the Volvo DPS (Digital Positioning System). This engine also offers an additional ability to adjust your boat trim automatically to the ultimate settings with the Powertrim Assistant as an optional software package upgrade.
Seakeeper Ride-Enhancing Technology
There are days when the ocean or body of water of choice doesn't always remain calm—that's where

Seakeeper

comes in. This state-of-the-art technology incorporated into many Cruisers Yachts models minimizes the pitch and roll during an on-the-water experience and has become standard in Cruisers Yachts 50 Cantius, 60 Cantius, and 60 Fly.

Although the way a Seakeeper works may be difficult to imagine, the unit is extremely effective and quiet. To start, a high-speed spinning flywheel encapsulated in a vacuum seal begins the process of the Seakeeper's job. When activated by a tilting motion from a rolling vessel, this intelligent device springs into action, counteracting the momentum by generating a powerful gyroscopic torque directly to port and starboard sides, taking 93% of the roll out of Cruisers Yachts vessels when on rough seas.
State-of-the-Art Electronics
In addition to what powers Cruisers Yachts and other innovations not as clearly seen in plain view, Cruisers Yachts models have a lot of technology in terms of electronics and navigation systems included and compatible through upgrading. Although what's available in each model will vary, units from Simrad units and Garmin devices are available for installation to assist with navigation needs and more. Likewise, CZone digital switching technology can be integrated with Simrad units on models such as the Cruisers Yachts 50 GLS.

Additional Highlights

Cruisers Yachts incorporates numerous intricate details into their products and collaborates with top-notch companies to produce vessels of exceptional quality. From the latest technology used in generators to even fabrics, much time, effort, and research is utilized to bring out only the best in every model. Below are more innovative companies and products used to enhance Cruisers Yachts:
General Hydraulics – a company that supplies parts for beach doors and hydraulic swim steps
Ultraleather – environmentally-friendly fabric with a soft feel reinforced with rayon
Reverso – outboard engine flush kit to remove salt water
Want to learn more about the technology in Cruisers Yachts? Discover more by taking an immersive tour online or seeing one of these incredible models in person. Experience Cruisers Yachts by contacting one of our dealers and setting up a personal appointment.
Find a Cruisers Yachts Dealer
Our knowledgeable dealers are excited to share their experiences while helping you shape your own. Start your legacy today.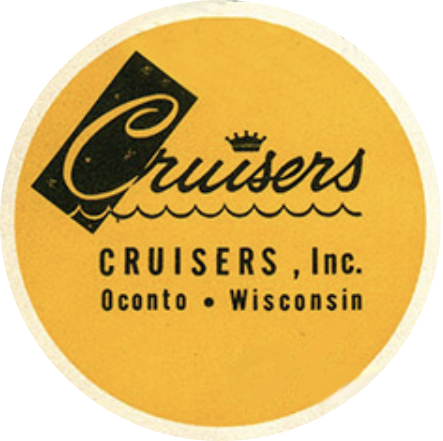 Find a dealer